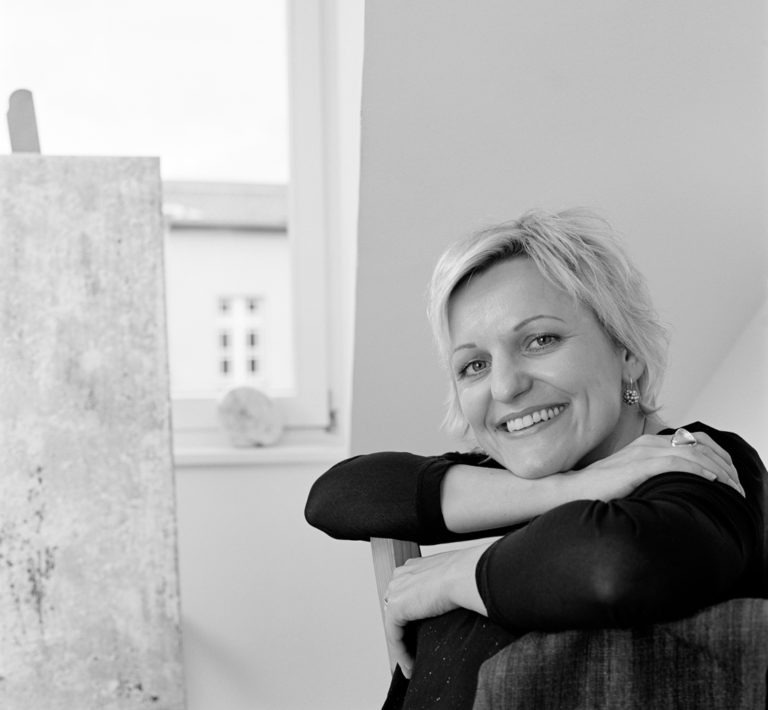 V. meer aka Vera Meyer
V. meer aka Vera Meyer is a self-taught artist. She studied biotechnology and worked as a scientist in Berlin, London and Leiden. Currently, she works as a professor for applied and molecular microbiology at the Technische Universität Berlin (TU Berlin).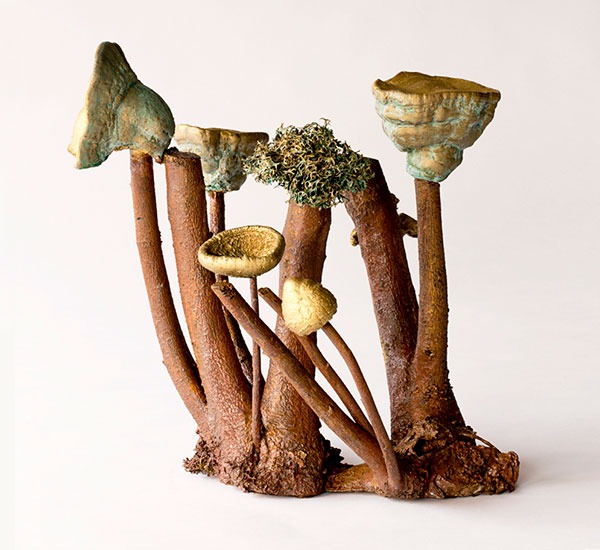 Tree of life, 2020
Fomes fomentarius, Macrolepiota procera, Pleurotus ostreatus, lichen, alder tree, gold, iron, rust, 40 x 40 x 30 cm
From the series Metamorphs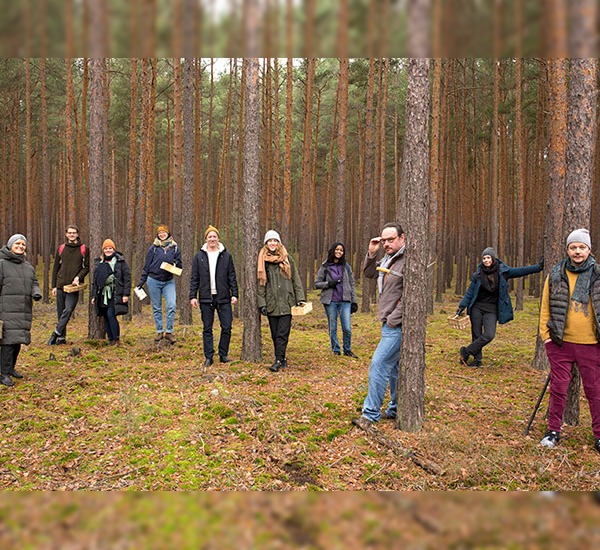 MY-CO-X
Together with her colleagues from the interdisciplinary ArtSci collective MY-CO-X, Vera Meyer | V. meer explores a future social significance of fungi for the design of places and spaces.
Art and Artist Images: Martin Weinhold